We recognize that all of our patients are unique and deserve to receive periodontal care that reflects their individual needs. Our experienced and talented team is committed to working with you to create a comfortable, stress-free, experience when you visit our office. We are pleased to welcome you to Great Falls Periodontics and Dental Implants and we look forward to working with you.
Brian Registered Dental Hygienist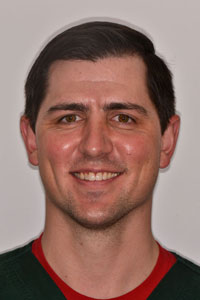 As a Registered Dental Hygienist, I enjoy helping people get to a better state of oral health. I offer periodontal maintenance as well as scaling and root planing procedures to those who require that particular treatment and I am greatly satisfied when our treatment objectives are met. Most of my focus as a Dental Hygienist is focused on patient education. I enjoy teaching patients proper brushing and flossing techniques that yield good oral hygiene habits that ensure a healthy, maintained periodontal status.
My wife and I are parents to three very active little boys. Together as a family we enjoy camping, especially in Glacier National Park. The boys are starting to get involved with sports, so we're busy supporting those activities. I also enjoy hunting, fishing, and archery.
Chelsea Clinical Dental Assistant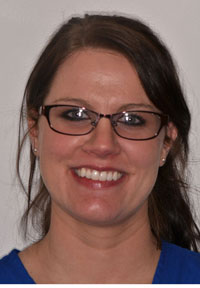 I graduated from Dental Assisting School in 2009 and starting working in the dental field in 2010. I enjoy helping our patients during their visits to our office. It's particularly gratifying to see a healthy, happy smile following a surgical procedure. I assist Dr. Tingey with examinations and surgeries, supporting him and our patient. I provide post-operative instructions and answer questions related to treatment.
My husband and I have a young son and our family is growing, with another baby on the way. We enjoy activities that are centered on cars, the outdoors, and family time.
Donna Administrative Assistant to Dr. Tingey and Front Desk Support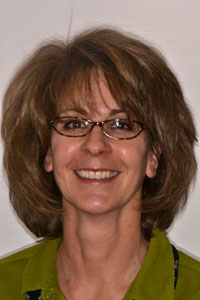 A formally trained dental assistant and graduate of the University of Minnesota, School of Dentistry, Department of Dental Assisting, I have enjoyed an extended and rewarding career in the dental field. Although I don't work in the clinical setting, I certainly appreciate what it's like in that environment. I'm happy to know that the small things I do 'behind the scenes' allow the clinical staff to work proficiently and with sound attention to the patients in their care. I'm delighted to work with a very talented group of dental care professionals who are very sensitive to the needs of our patients; they offer exceptional periodontal care.
Happily married for 32 years, my husband and I have two married daughters and four beautiful grandchildren. My passion is genealogy but I also enjoy needlework, fly fishing and cooking up a storm in my kitchen. However, nothing delights me more than the time I spend with my grandbabies!
Jessica Front Desk / Reception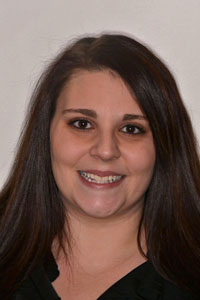 You'll find me at the front desk where a warm welcome will readily greet you! I enjoy getting to know our patients and helping them settle into our office. I'm well aware of the anxiety many people experience at a dental appointment and I will help to ensure that your visit is positive from the moment you walk through our doors until you are dismissed. Your comfort in our office is important to me.
A Midwest girl, originally from Waukesha, Wisconsin, I enjoy Montana living. My husband and I are parents to two young, beautiful, brown-eyed daughters who continually enchant us. I find great satisfaction spending time in my kitchen making traditional family meals and trying new recipes! If there is any extra time left in my day, I enjoy picking up a good book and settling in for a good read.
Maggi Registered Dental Hygienist
As a Registered DentaI Hygienist with 36 years of practical experience, I enjoy getting to know our patients and building long-term relationships with them. Working together, we focus on improving and maintaining their oral health and smile. I provide periodontal maintenance and apply fluoride and other oral medicaments. Much of my day is spent educating and encouraging patients to take control of their smile and oral health.
I'm a fourth-generation Montana girl who's happily married to a super guy, Robert. We, along with our two dogs, hike and camp as much as possible. I enjoy painting and drawing and I am involved in many regional art shows; my art work is on exhibit at the Old West Art Show at the Heritage Inn of Great Falls each March. I'm a volunteer docent at the Charles M. Russell Museum and I absolutely LOVE living in Montana!
BARB Registered Dental Hygienist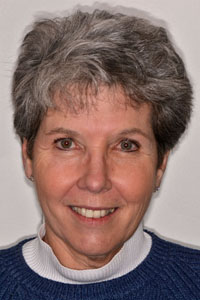 Having enjoyed an extended career in dental hygiene, I have had the distinct privilege of meeting patients and educating them about oral health issues. I received a Bachelor of Science degree from the University of Iowa and completed additional instruction to become licensed in the administration of local anesthetic. I enjoy every aspect of my job as a dental hygienist. It is my privilege to work with a talented clinician and a great support staff.
I have two grown children, both of whom live in Montana. I have two golden retrievers and a smooth collie that I train and show in obedience, rally, agility, tracking and conformation. I enjoy singing in the choir and playing hand bells at church. More recently, playing duplicate bridge has become a favorite pastime.
Erin Dental Assistant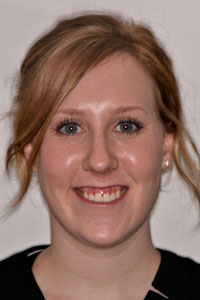 During the course of my day, I assist Dr. Tingey with examinations, re-evaluations and post-operative assessments. I'm always ready to lend a helping hand to our hygiene and surgical staff, too. If you are new to Great Falls Periodontics, I will most likely be the staff member who will take your x-rays and assist Dr. Tingey during your new patient examination. It's satisfying to see patients commit to treatment and be satisfied and pleased with the results of their periodontal care. My co-workers are talented and passionate about the care they provide our patients and that attitude lends itself to a positive, caring, working environment.
I have an Associate Degree in Health Care Informatics, but most recently, I have successfully passed the Montana Radiation and Health Safety examination which allows me to take dental radiographs.
Now calling Great Falls our home, my fiance and I, along with our two pups, enjoy camping, hiking and spending time in our new home.